Welcome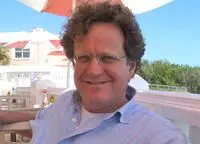 You may be going through a painful or difficult experience. The problem may originate with a relationship or your family. On the other hand, you may feel that it is just something you carry around within yourself. People come to counseling and therapy for many reasons. Your reasons for seeking counseling or psychotherapy will be given the care and attention they need. No matter where you are in your life or where you have been, counseling and psychotherapy can really help.
I am a psychotherapist and licensed clinical professional counselor (LCPC) treating a variety of areas of psychological difficulty and challenge, as well as more general concerns of human growth and development. I have worked successfully with persons suffering from depression, anxiety and relationship issues. A particular area of competency is that of human development and its problems through the various stages of adulthood. The psychological concerns that bring people to psychotherapy often intersect with men's and women's issues. We can address those areas of human development as well.
Whatever your personal or mental health concerns, my practice provides a place of caring and healing for both severe and less intense problems .